Main content starts here, tab to start navigating
About Us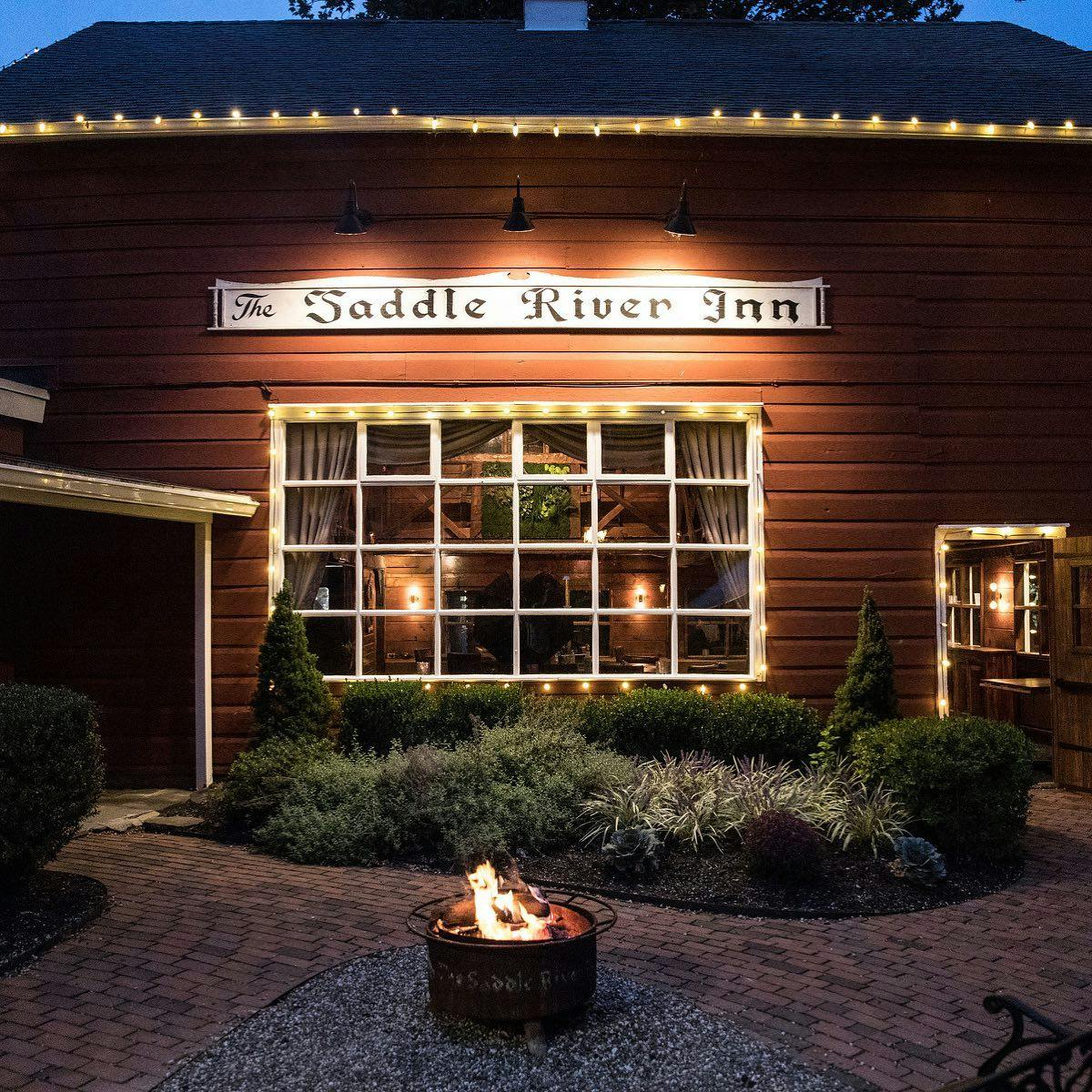 Established in 1981, the Saddle River Inn is part of the William Packard Estate now known as Barnstable Court. As early as 1840 The Inn was operating as a sawmill and basket weaving factory. Hans and Imelda Egg opened the Saddle River Inn in 1981 and set a standard in fine dining French. In January of 2013 Jamie Knott and Peter Liloia bought the business and continue the tradition.
The "new" Saddle River Inn is a fine dining, contemporary French restaurant nestled along the banks of the Saddle River. Chef Jamie Knott uses only Prime dry-aged beef, the freshest line caught, sustainable seafood and local organic produce whenever possible. The menu changes twice seasonally and utilizes ingredients at the peak of their freshness.
Awards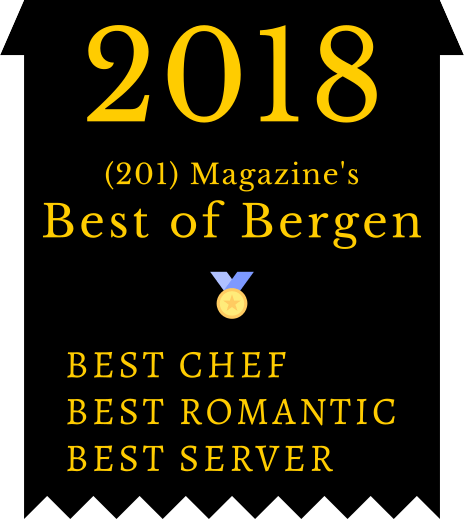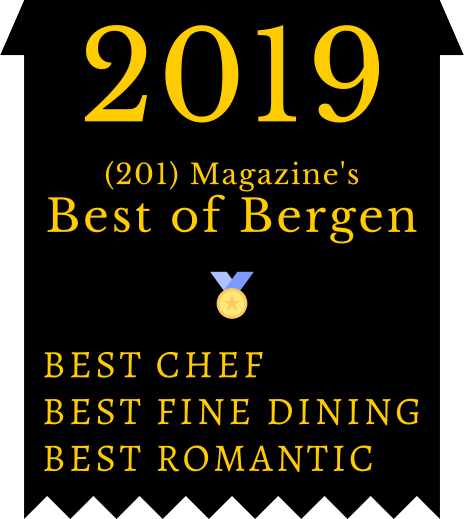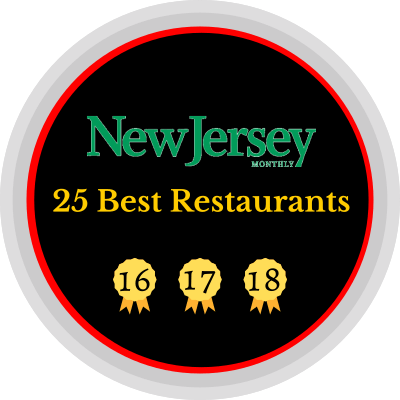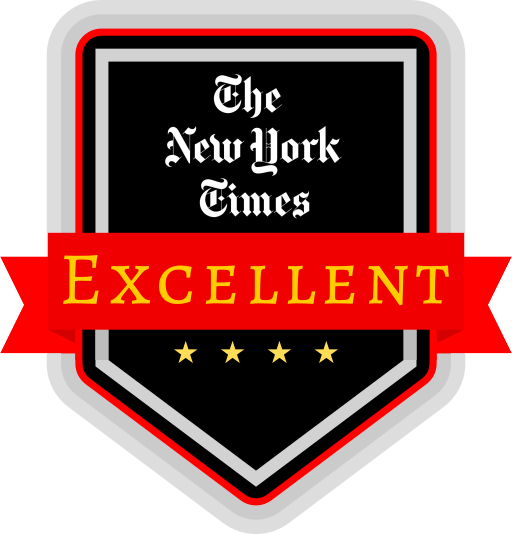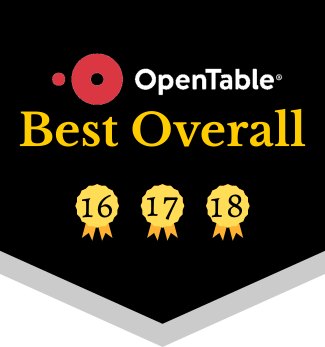 Jamie Knott – Chef & Owner
Jamie Knott's culinary journey commenced at the young age of 13, starting as a busboy and blossoming into a distinguished career as a chef and restaurateur. Educated at the New York Restaurant School, Knott's career is marked by innovation and a deep understanding of the culinary world.
His latest venture is Kinjo, a Japanese-inspired restaurant in Newark's new Urby building at 155 Washington St., next to Rutgers Law. Kinjo, which means 'neighborhood,' promises to be a top destination not only for its soulful food and sake bombs but also for its exceptional culinary offerings. Eats to look for include hypnotizing hand rolls, bombastic bao buns, and ridiculous ramen, blending a vibrant ambiance with innovative cocktails and a unique take on Koro-Japanese cuisine. Kinjo aims to bring the neighborhood together over these extraordinary dishes.
Additionally, throughout 2023 Knott also began a podcast @Chopmeat which is available on Spotify, and unveiled a clothing line, The Spoils.
In 2022, Knott transformed Madame Claude's in Jersey City into Madame, a modern French bistro and cocktail parlor. Quickly gaining acclaim, Madame became known as JC's newest hot spot and NJ's most enticing French restaurant. This success showcases Knott's ability to craft an immersive dining experience.
Founded in 2018 by Jamie Knott and his business partner Robert Palmer, The Saddle River Cafe brings contemporary American dining to life in Saddle River. A community favorite, it offers lunch, brunch, and dinner with a focus on locally sourced, farm-fresh ingredients, reflecting Knott's commitment to quality. The cafe's organic juice & smoothie bar is a standout feature, drawing regulars back for more. With plans to replicate its successful concept, the Saddle River Cafe is set to be a noteworthy addition to any neighborhood.
In 2016, Knott, along with Palmer, ventured into Asian-inspired cuisine with the launch of Cellar 335, a tiki bar located in Jersey City. This establishment swiftly garnered acclaim, earning a place among the top 30 restaurants in the state. Additionally, it was recognized by Condé Nast as one of the nation's top 25 tiki bars, reflecting its rapid rise to prominence in the culinary scene.
Before embarking on his latest ventures, Jamie's acquisition of The Saddle River Inn in 2013 marked a significant milestone in his career. Under his stewardship, the restaurant has thrived, receiving an "Excellent" rating from the New York Times, and 3.5 stars from both the Bergen Record and the Star Ledger. It has been voted among the top 100 restaurants in the nation by OpenTable for three consecutive years. The Inn has consistently been recognized as the most romantic and best fine dining location by 201 Magazine for five years in a row, and it has featured in NJ.com's top 30 restaurants in New Jersey for the last eight years.
Knott's tenure as Corporate Executive Chef at ESquared Hospitality began in 2011, following his time at Artisanal Bistro, where he honed his skills in French cuisine and cheese programs starting in 2009. His career also includes roles at Ed's Chowder House, The Empire Hotel, and China Grill. Furthermore, he worked at Salute under Chef Clifford Crooks and was the opening sous chef at Fascino in Montclair. Jamie Knott's diverse experiences across various culinary styles and establishments have established him as a leading figure in the industry.